News in education Netherlands (NIE) aims to promote the use of news media in education. It offers teachers and their pupils access to news media and learning programs.
Nieuws in de klas (News in the classroom) was founded in 1976 by the then Dutch Newspaper Publishers' Association NDP (currently the Dutch Trade Organization for News Media Companies, NDP Nieuwsmedia).
Objectives News in Education Netherlands (NIE)
Now 3 objectives to promote:
Readership / Literacy
Media literacy
Citizenship
through newsmedia in education.
Education with and about news media
NIE programs promote and facilitate education with and about
news media by:

Providing schools with news media
Developing educational materials
Offering teacher trainings
Conducting research about youth and news media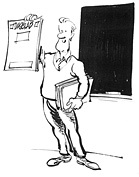 Availability
Services are available to teachers in:

Primary education
Secondary education
Vocational education
Language courses for immigrants / life long learning
Availability of services in Netherlands:

Newspaper delivery: two week period, all year round
Newsmediaportal: overview of all news sites, all year round
Access to online news archives for a two week period
Educational tools: all year round
Nationwide
Throughout entire school year
Why use newsmedia in education?
Because newsmedia
… are essential tools in improving language and information skills
… are vital instruments in improving citizenship and democracy
… are crucial sources
for understanding how media work (media literacy)
…  are now media (both in print and digital)
And because
… reading newspapers, i.e. using the news needs to be learnt / taught: it takes media education to improve media literacy.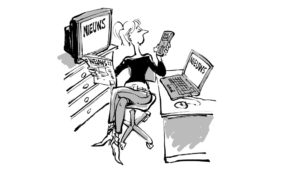 How does NIE contribute to (media) literacy?
NIE programs stimulate young people to inform themselves about both what's going on in the world, and the way news media report about it by reflecting on the 5 W's: what, who, when, where, why?
This will enable them to:
Critically use media and media content
Discuss and reflect about the news
Participate actively in dissemination of information
Become civically engaged
Media literate citizens (know how to) use news media.
Media literacy and media education programs often focus on:
Improving computer skills
Audiovisual media productions
Protecting youth from harmful content
Very little attention is paid to the importance of critically dealing with content.
NIE and reading strategies
Applying the 5 W's to news messages:
What happened, when, and where, who was involved and why?
By:

Reading and re-reading text
Interpreting and giving meaning to information
Reflection and discussion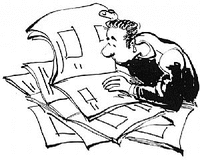 NIE and retrieving and evaluating information
Applying the 5 W's to authors/sources:

Who says what, when, and where, and why?
What is their purpose/interest?
And how do they approach the topic (style) ?
By:
Devising search strategies
Retrieving and organising information
Evaluating retrieved search results: compare
NIE and creativity
Applying the 5 W's to news production:
What am I going to write and why? When and where will I publish it? Who is my audience? And how do I approach the issue (style)
By:
Practicing writing skills
Practicing journalistic rules
Active participation
Dealing with feedback: accountability